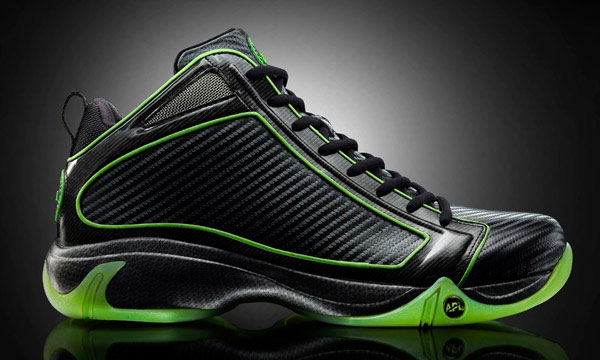 Welcome to the new age of steroids. These (APL) Athletic Propulsion Labs Concept 1 basketball shoes have been banned by the NBA for its ability to increase vertical jumping ability.  These alien shoes allow the user to jump higher than they are physically able to without them.  The NBA has now released a statement, banning for the first time ever, a pair of sneakers.  These Athletic Propulsion Lab sneakers because of the unfair advantage players who wear them receive.
For the first time in its 64-year history, the National Basketball Association (NBA) has banned a new line of shoes based on the league's rule against an "unfair competitive advantage" that increases a player's vertical leap. The league's ban on Athletic Propulsion Labs' Concept 1 confirms the company's claims that the shoe, with its Load 'N Launch™ Technology, performs as advertised. No professional player will be allowed to wear the product in games for the upcoming 2010-2011 NBA season
Thats right folks, and I guess you want to know how much higher the athletic propulsion labs shoes allow you to jump?  How high will your vertical jump increase? Well its all dependent on the user, because the shoes allow the player to use less energy to jump.  It will decrease the time and energy required to land and jump again.  For $300 these shoes can be yours.
VIA > Yahoo! Sports.